The Lockwood STEM Center has been building #worldchangers and #historymakers since 2020. Our focus at Hemlock Public School is preparing the next generation for their future, not our past. #Innovation #HemlockHuskies #BetterTogether #LifeReadyHPSD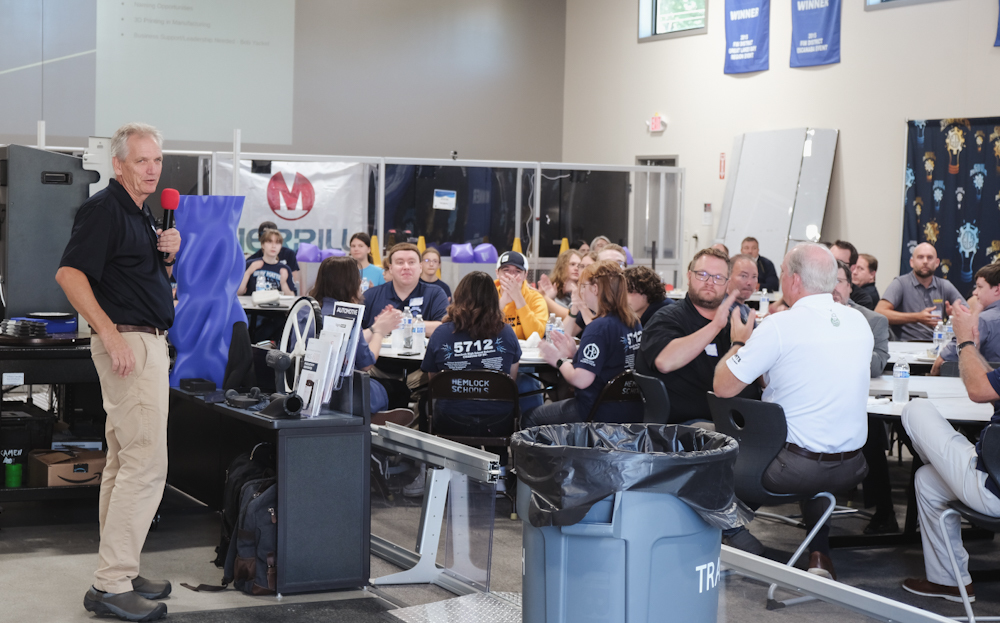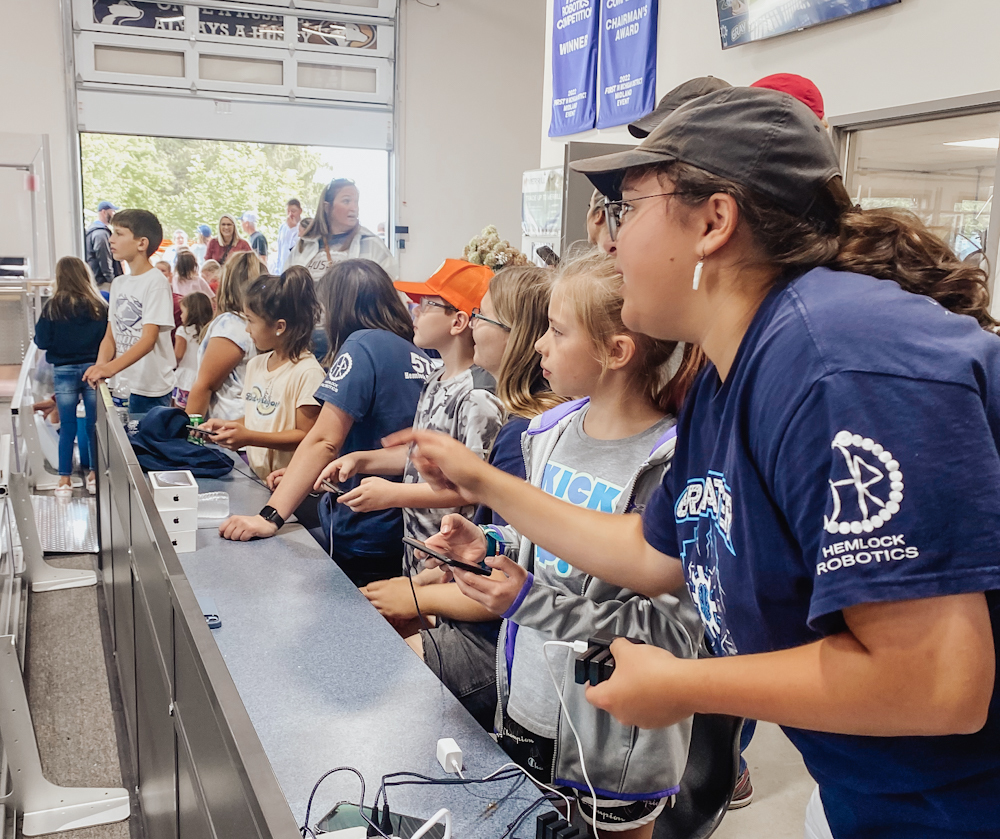 Skip the dishes and support the band, it's a WIN-WIN. #BetterTogether #HemlockHuskies #Huskietastic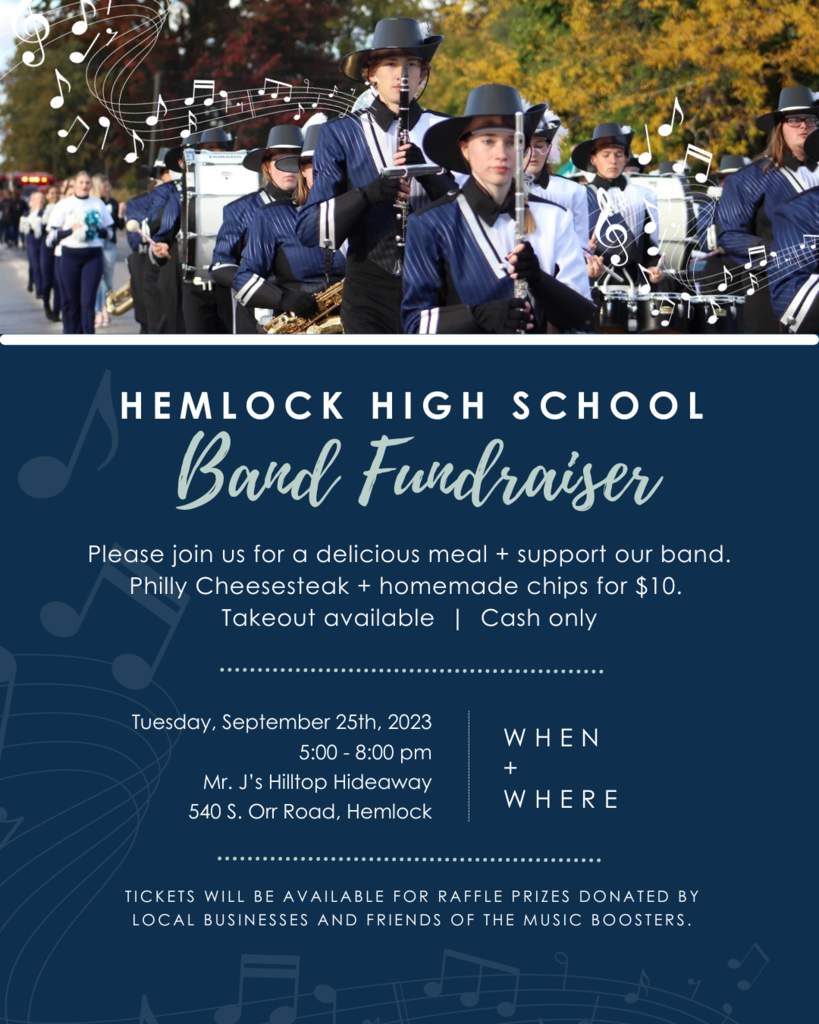 Attention Huskies: Due to a kitchen equipment issue, we're mastering the art of the 'pivot' and have had to make some changes to our menu. Tomorrow we will be serving Popcorn Chicken instead of the originally scheduled meal. Stay tuned for Thursday's change. #FeedingHungyHuskies #Pivot #HemlockHuskies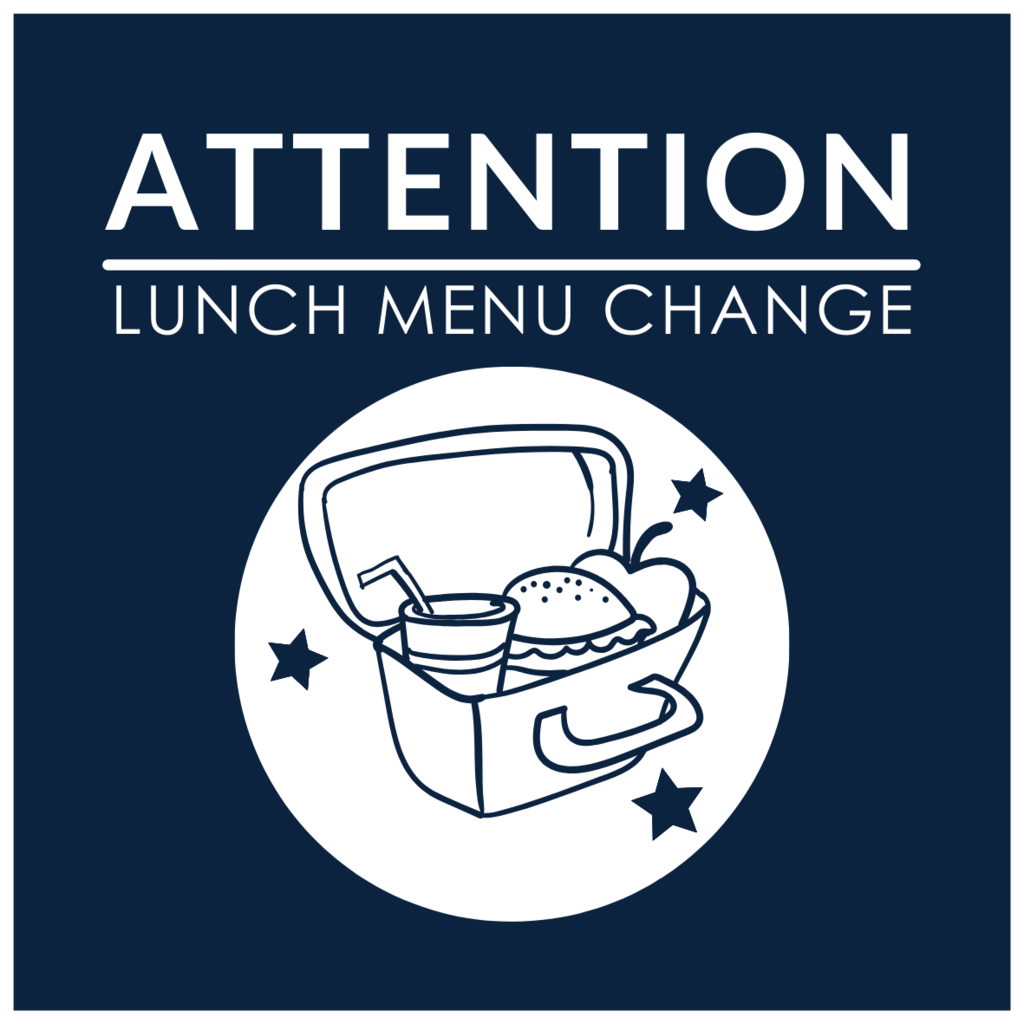 It's #TeacherFeature Tuesday and today we're featuring the noteworthy Nadia Minart who has taught preschool here at Hemlock Public School District for 3 years. Along with being fluent in French, here are some other fun facts to know about her: • She is a tennis pro. • She incorporates French into her lessons, along with fun and interactive dances and songs. • She wanted to be a veterinarian when she grew up (how fitting that she's now hanging with little huskies!) • If she won the lottery and decided to give up teaching, she would start an animal rescue. We're so grateful to have you in our Huskie Pack, Ms. Minart! #Huskietastic #Since1863 #HPSDPackLeader #HemlockStrong #HemlockHuskies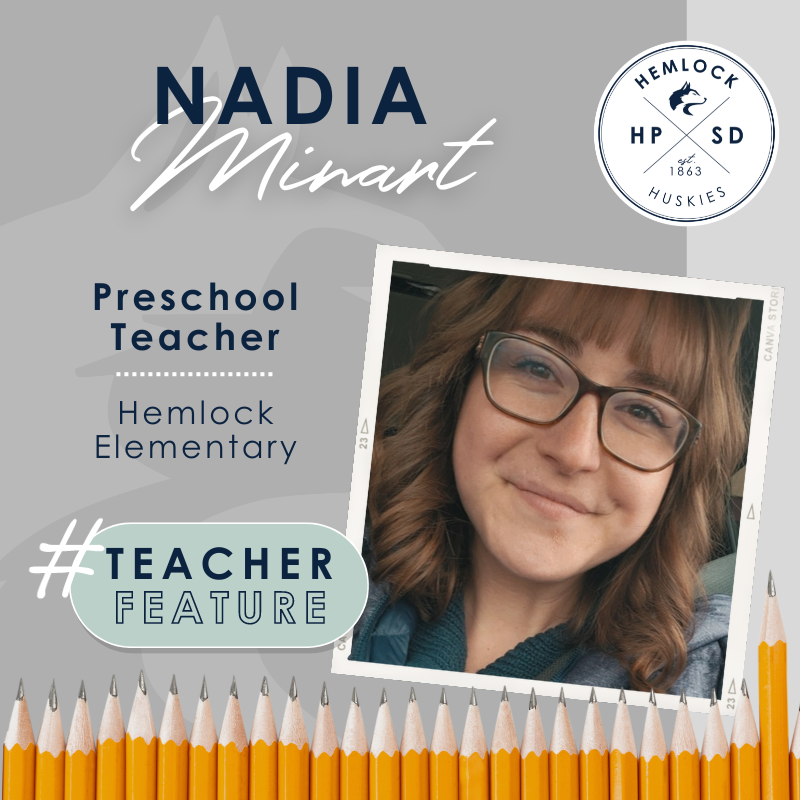 There is no age limit on the fun aboard the Huskie Express 🚂 Lorna Mulvaney, who turns 99 years young next month, enjoyed a ride at a recent staff tailgate gathering. #PullTheSled #OnceAHuskieAlwaysAHuskie #HemlockHuskies #BetterTogether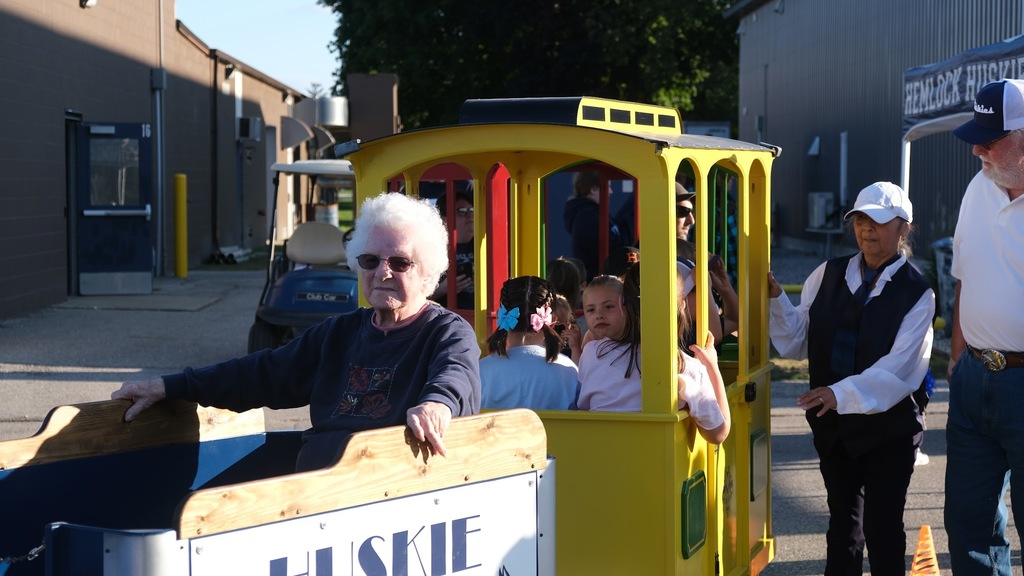 Did you know that in addition to laughs, our students are producing podcasts? #HemlockHuskies #Multimedia #InnovationAndCollaboration #StudentVoice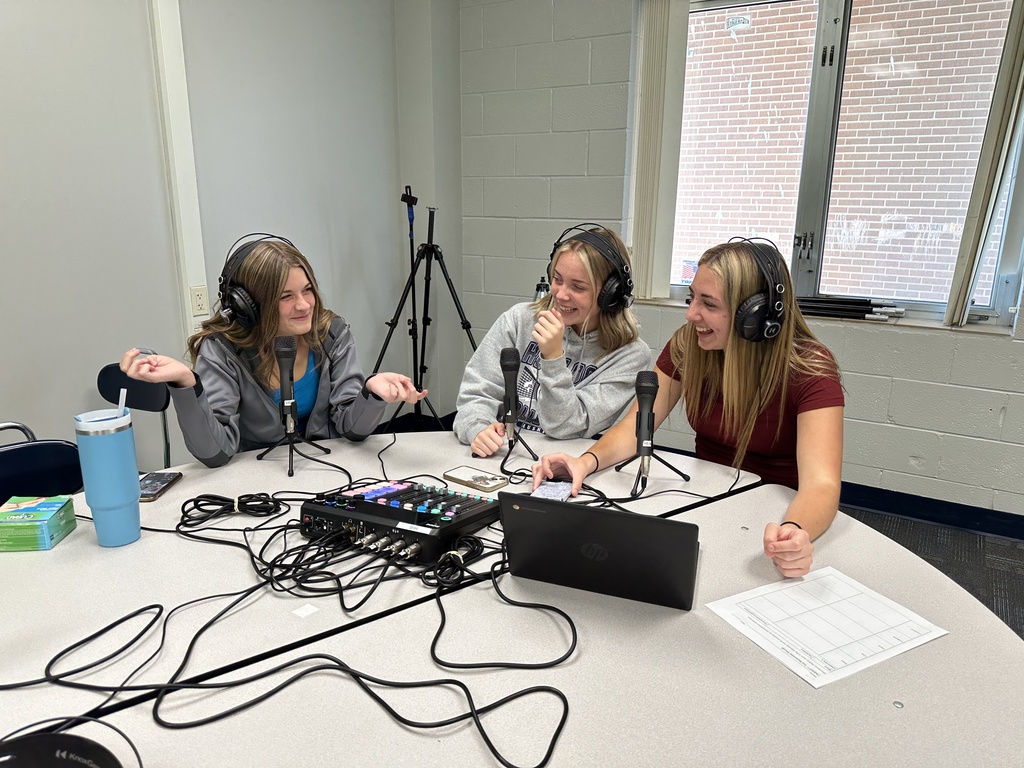 The Hemlock High School Band rocked it out at SVSU Band Day on Saturday, marching and making music alongside the Cardinals and 10 other high schools (over 250 high school band members). #BetterTogether #HemlockHuskies #Huskietastic #Since1863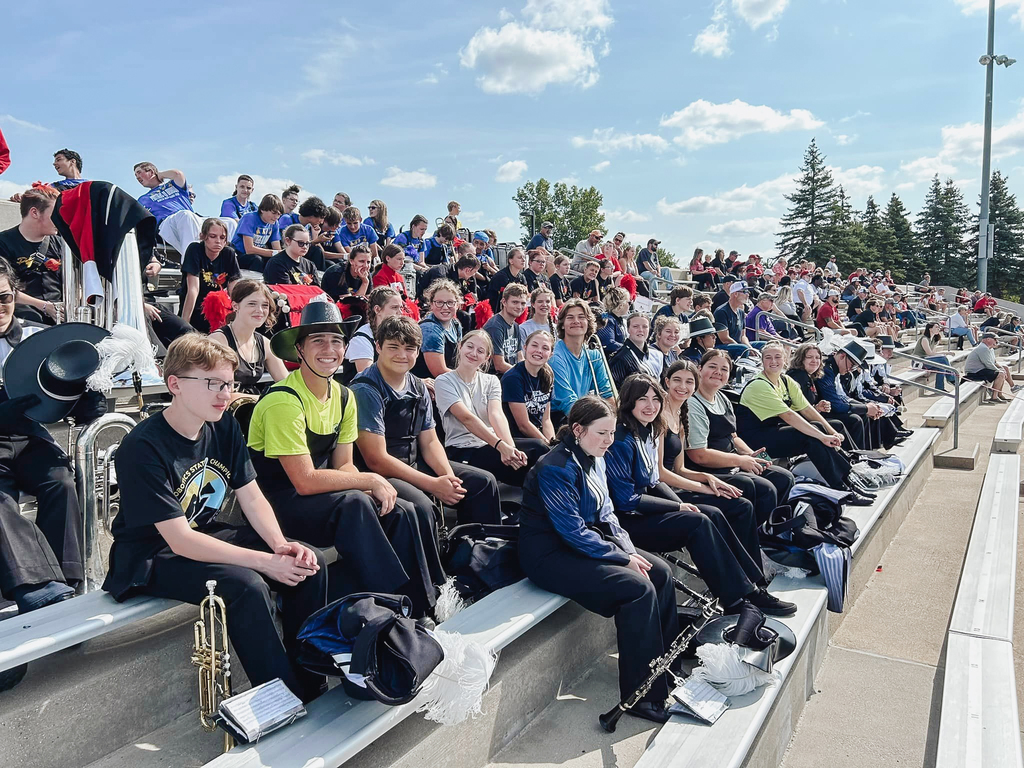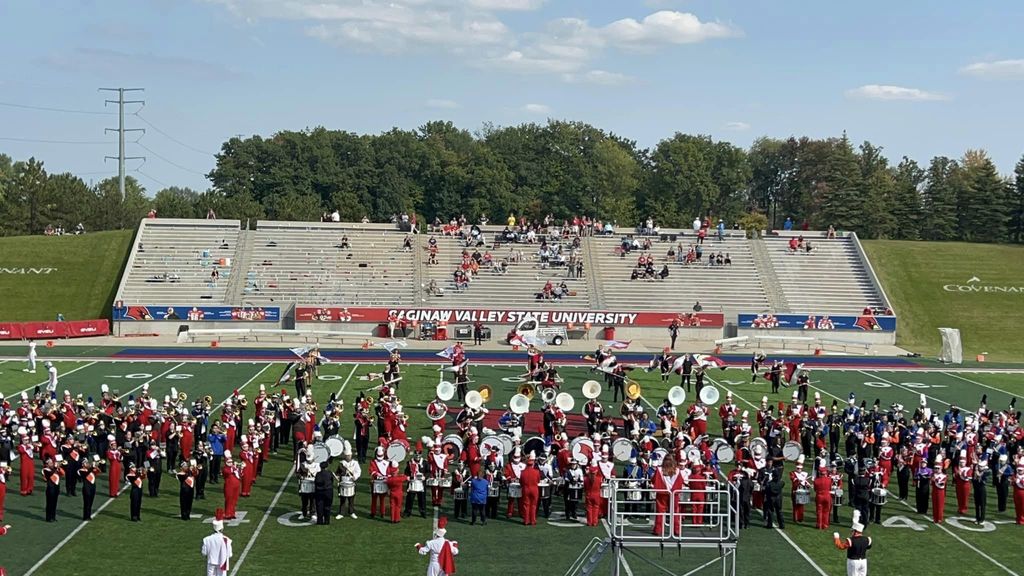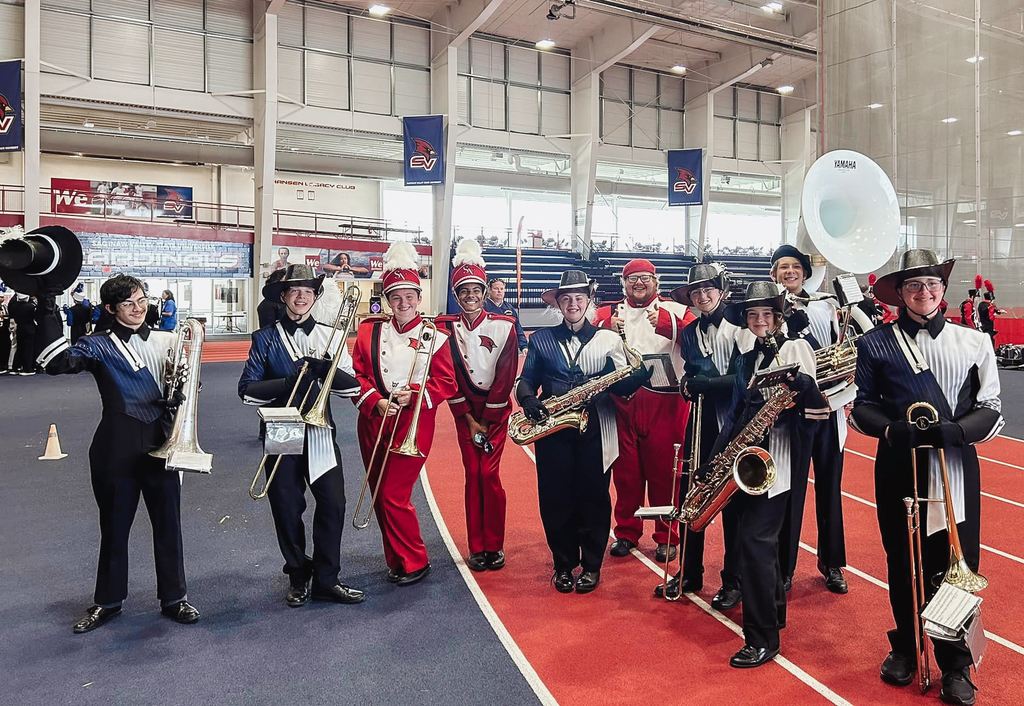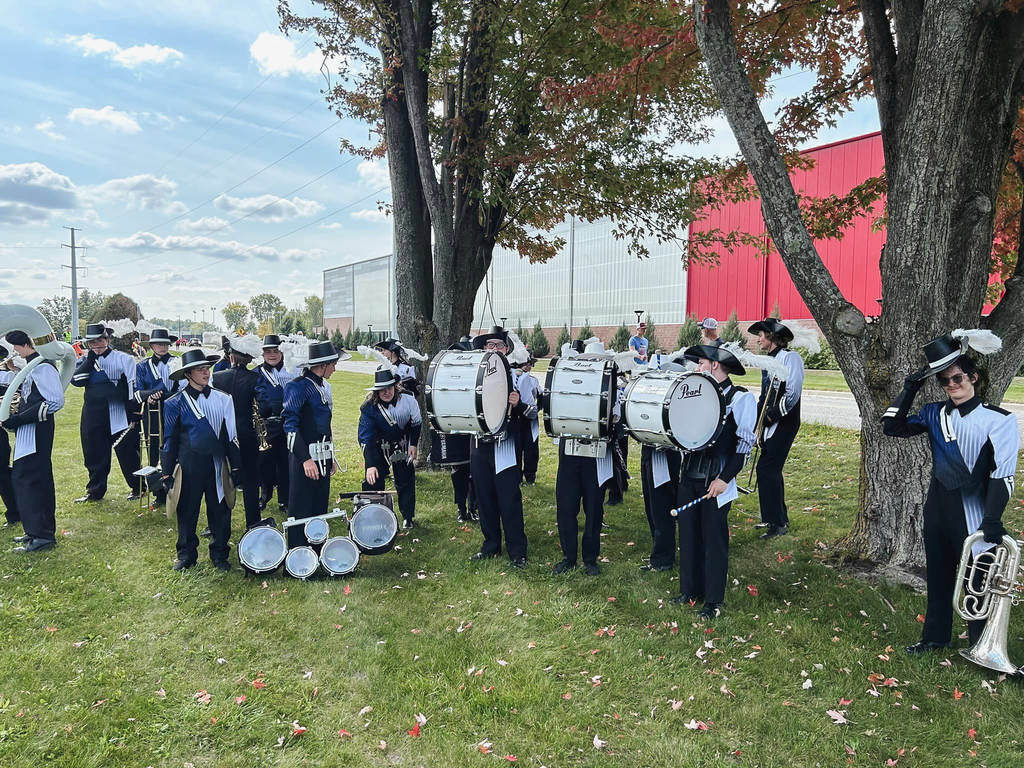 #PULLTHESLED It is going to be a beautiful night for football at Wallace Field. The Huskie Pack takes on the Yellow Jackets from Ithaca—kick-off at 7 PM.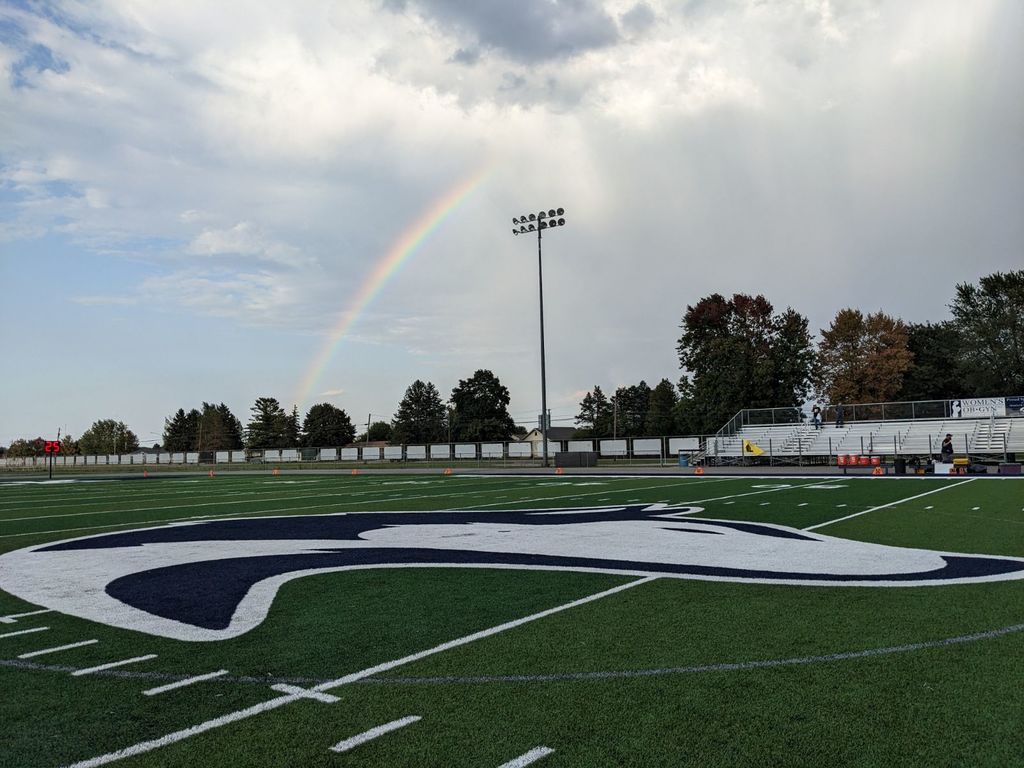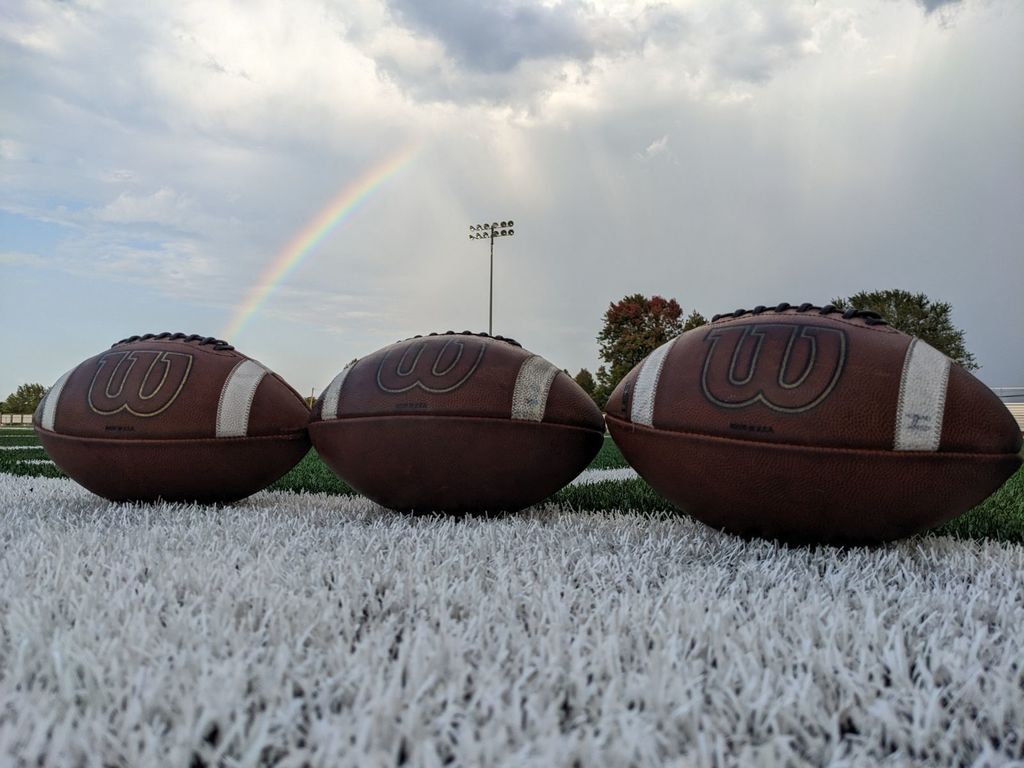 Under the Friday Night Lights of a crisp fall evening, Hemlock Board of Education President Matt Wesener, Superintendent Killingbeck, and Principal Green bestowed upon Lorna Mulvaney an honorary Hemlock High School Diploma. Lorna, still making waves with almost a century of life under her belt, grew up in an era when the overwhelming needs of a family farm would often keep kids from attending and completing high school. We were delighted to celebrate and honor this dear community matriarch as she witnessed her son, John Mulvaney, being inducted into the Hemlock Hall of Fame. #OnceAHuskieAlwaysAHuskie #HemlockStrong #BetterTogether #Huskietastic #Since1863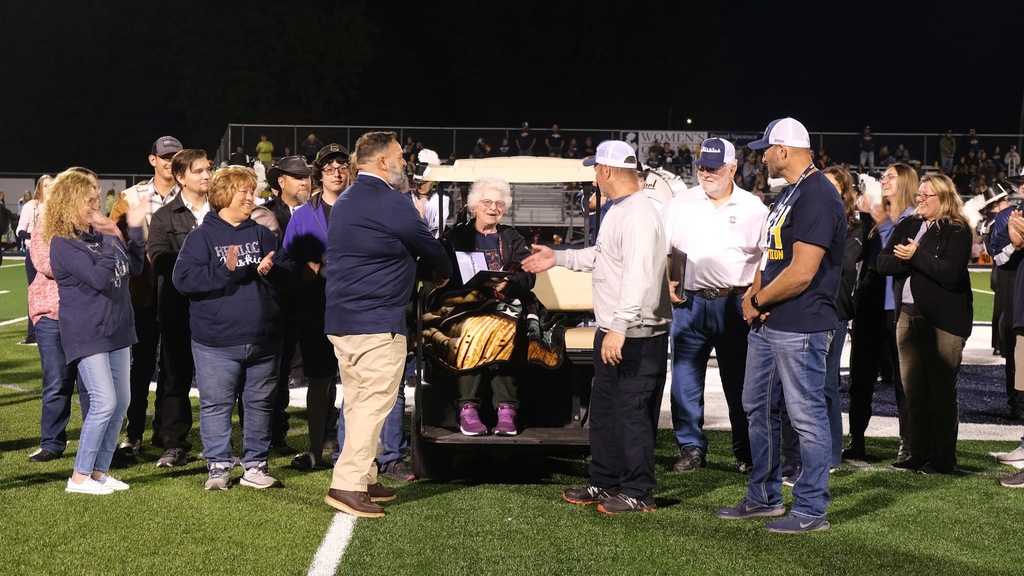 Congratulations to our 2023 Homecoming Court + Class Representatives! • Senior Court: Jake Funka + Corrina Gomez | Matthew Johnston + Alyssa Rivette | Rylan Near + Emma Streich | Zach Seidel + Mya Wunsch • Junior Class Reps: Dallas Dearman + Carly Siler • Sophomore Class Reps: Nicholas Chasnis + Lily Wenzel • Freshmen Class Reps: Colton Siler + Lindsey Tausch #HemlockHuskies #HemlockHomecoming #Huskietastic #HemlockStrong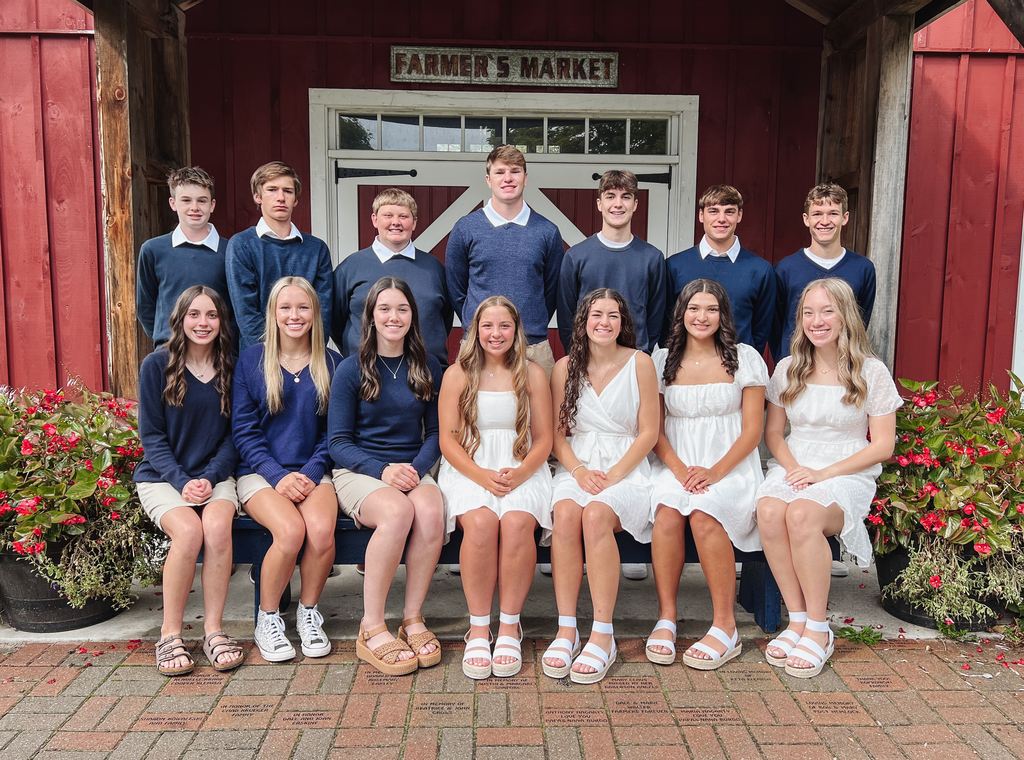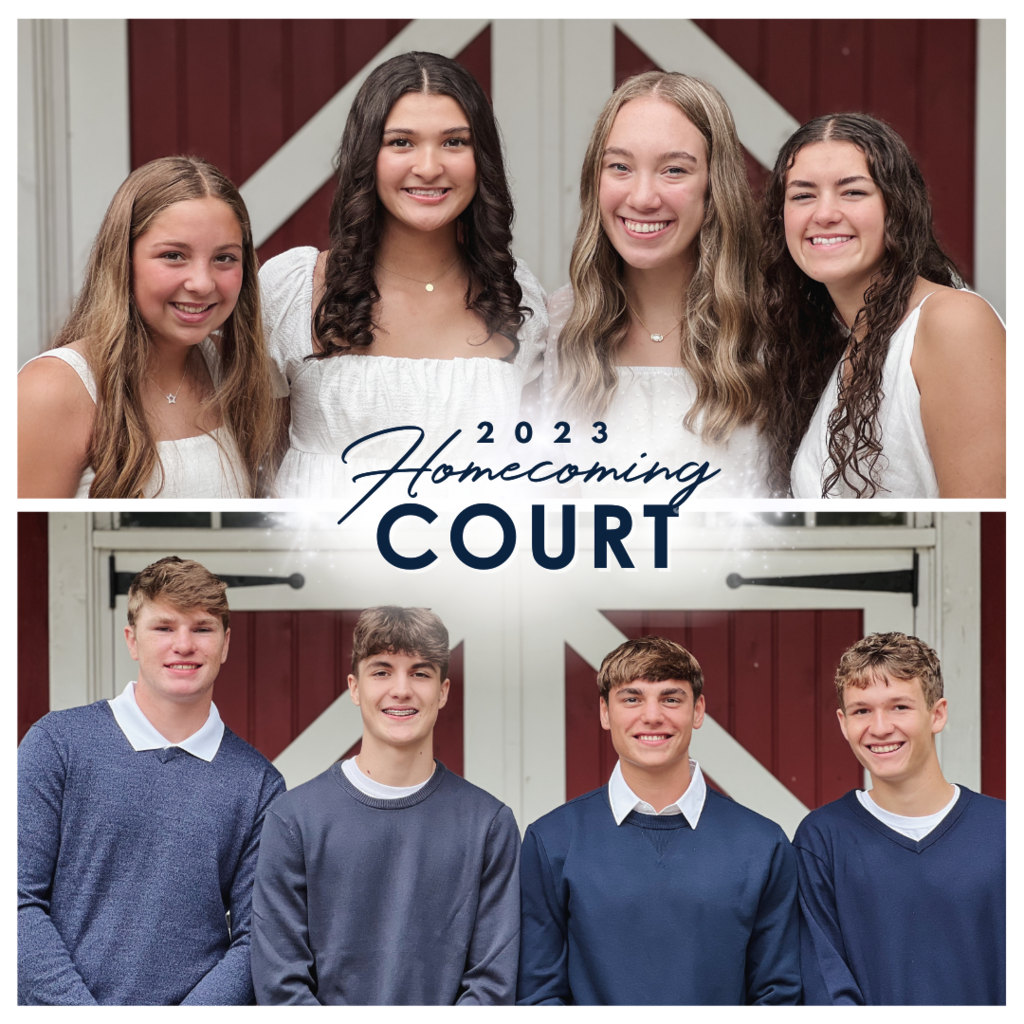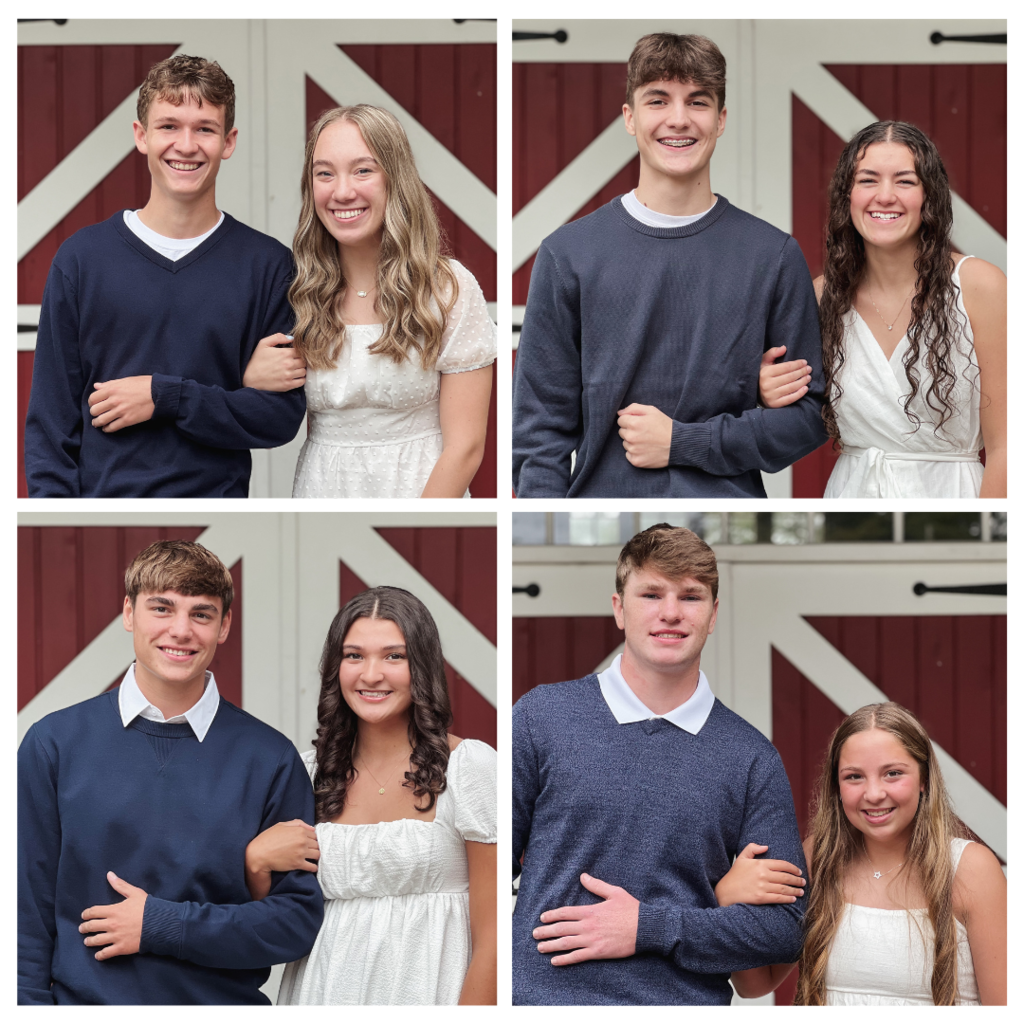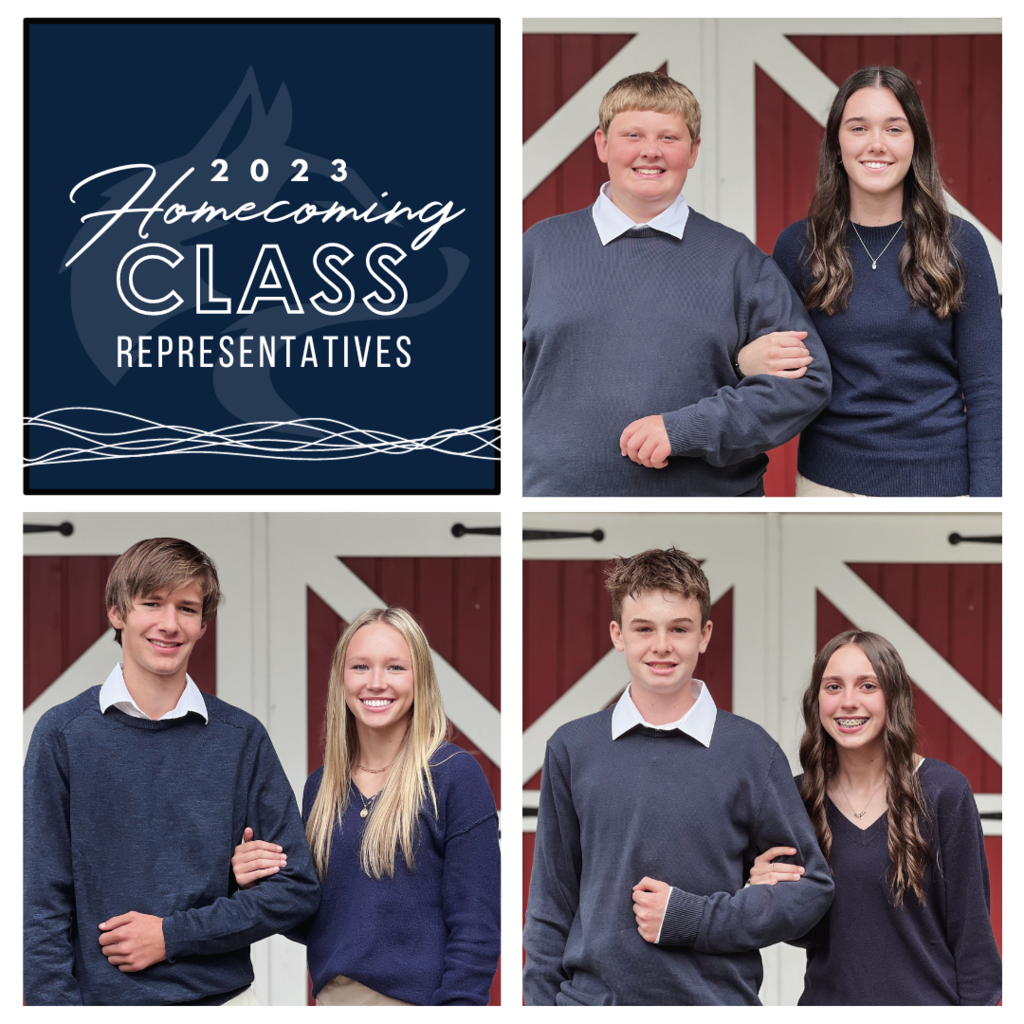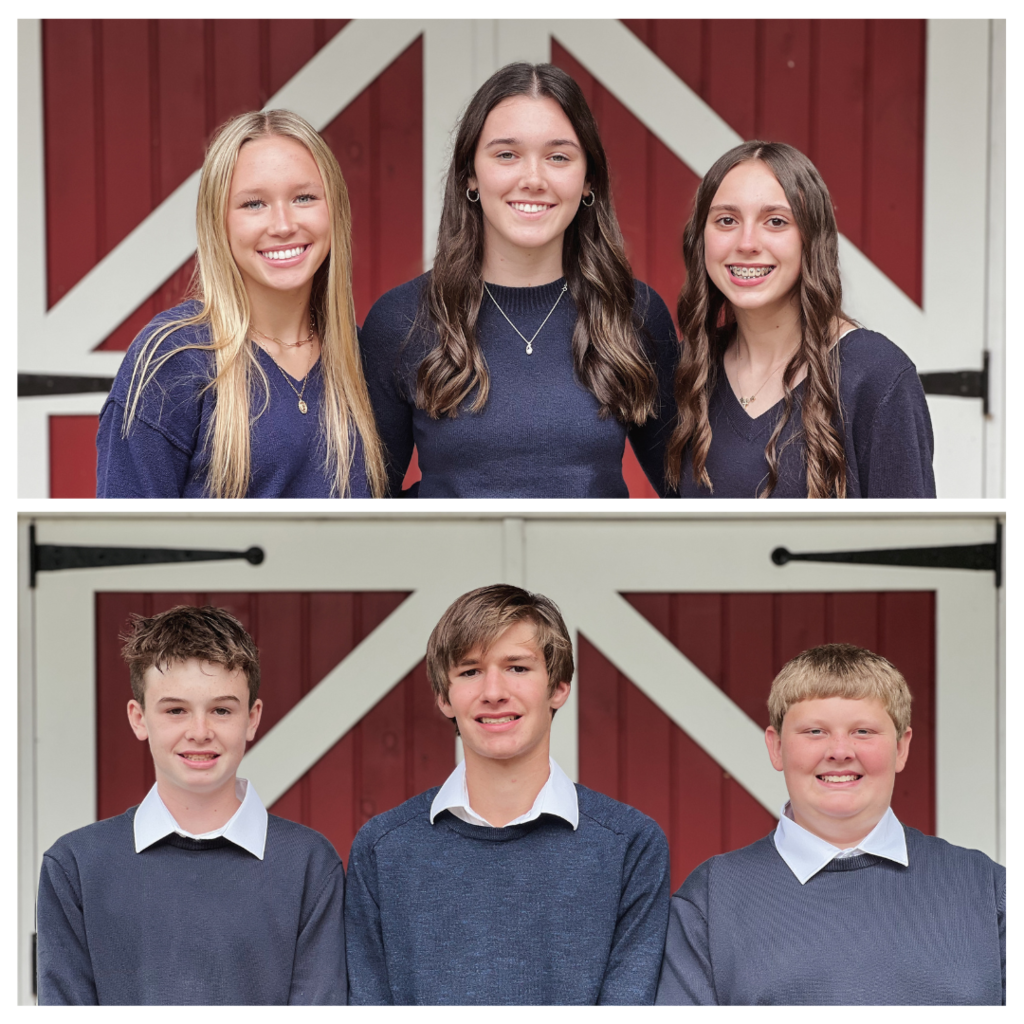 This week's #StaffSpotlight is on the terrific Tyler Zolinski, our College and Career Navigator here at Hemlock Public School District. We'd love you to get to know him a little better, so here are some fun nuggets you may not know about him: • The Disney character that he most relates to is Maui, from Moana. He tries to be a big tough guy, but is ultimately a soft teddy bear like character. • If a movie was made of his life, he'd like Dwayne "The Rock" Johnson to play him. • As a child he wanted to be a Police Officer like his dad, but quickly realized that the field of education was his true calling. • If he won the lottery and gave up his position at HPSD, he would load up his family and camp across the country from coast to coast, making extended stops in Washington, Colorado, and Montana. • We asked him what his favorite part of his job is and he responded: "helping students find their purpose and helping guide them on a career path that will bring them a sense of pride, happiness, and joy". He also enjoys the small conversations he has with students during passing time, as well as before and after school. • His least favorite part is saying goodbye to the seniors as they graduate because of the sheer amount of time he's invested in them, guiding them and seeing them grow up, during the four short years of high school. He said it's a bitter-sweet moment, but mostly sweet because he knows our students are life ready, set to take on any challenge that lies ahead of them. We're so grateful for you and all you do to keep our kids focused, driven and dreaming big, Tyler. #PackLeaders #Huskietastic #BetterTogether #Since1863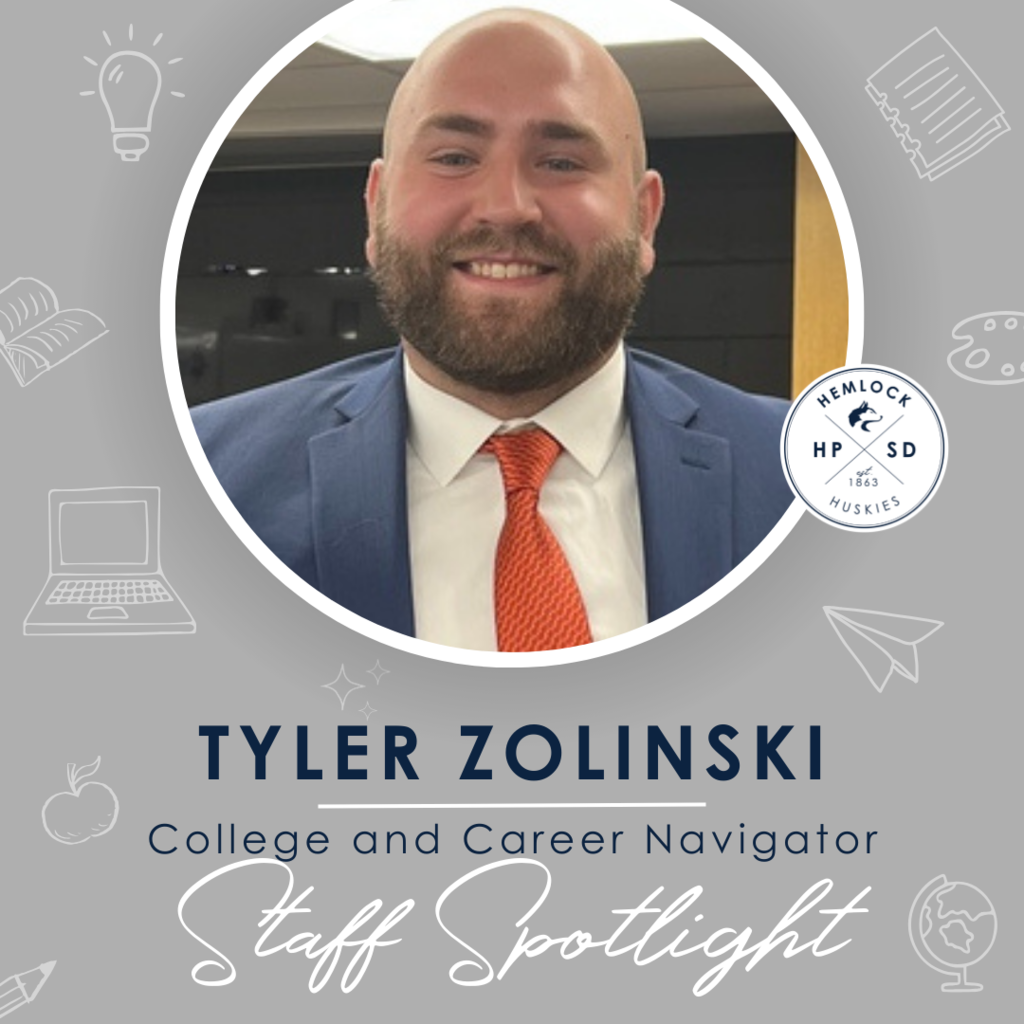 It's #ThrowBackThursday and you know what that means! Today we're taking a walk down memory lane to visit a few classrooms of 1970. 📌 Spot a teacher you recognize? Tag their family and share a story. #Huskietastic #TBT #HuskiesOf1953 #HemlockStrong #HemlockHuskies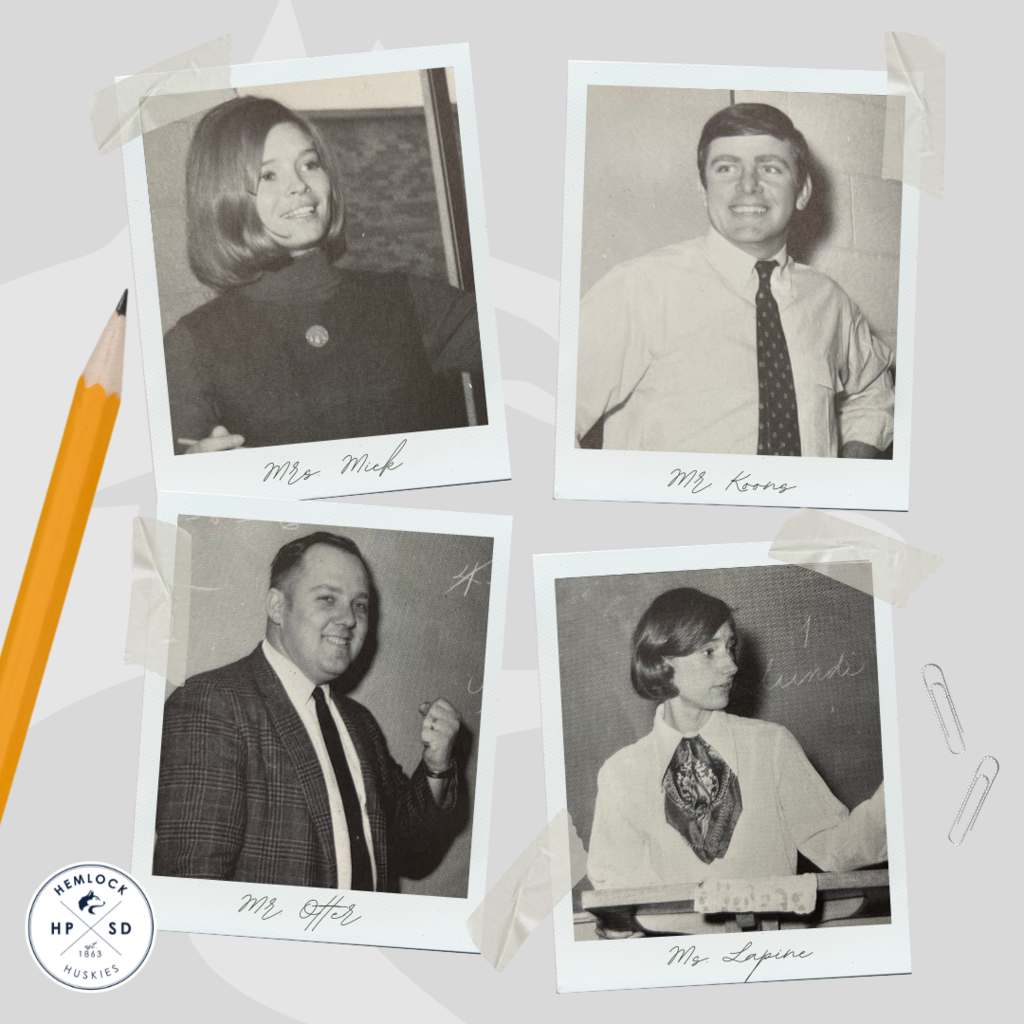 Bump • Set • Spike • Repeat 🏐 Come on out and support your lady Huskies this evening. Freshmen take the floor at 4:30pm, followed by JV and then Varsity. #PullTheSled #BetterTogether #HemlockHuskies #HemlockStrong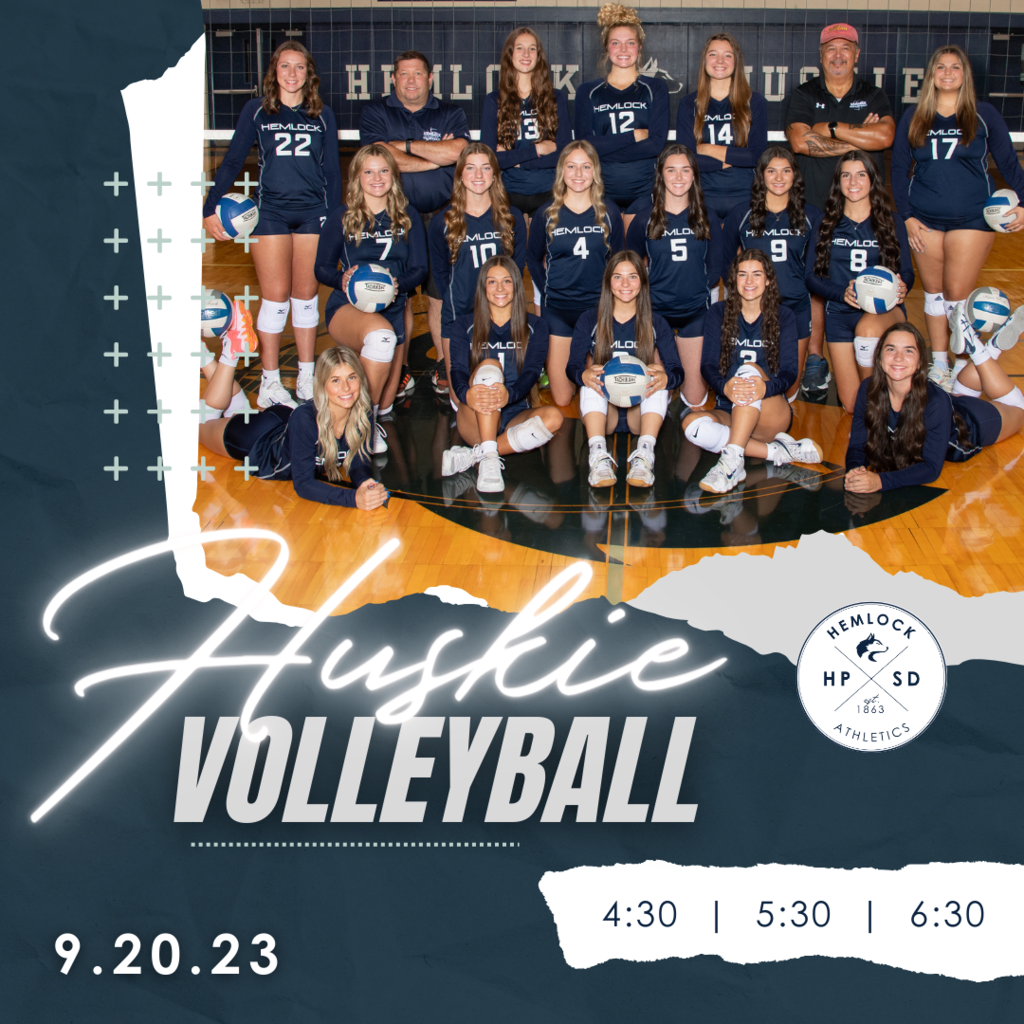 The Huskie Pack welcomes Jessica Thomas to the food service crew. We're grateful to have you here helping to feed our hungry huskies! #Huskietastic #HuskiePackLeaders #BetterTogether #HemlockStrong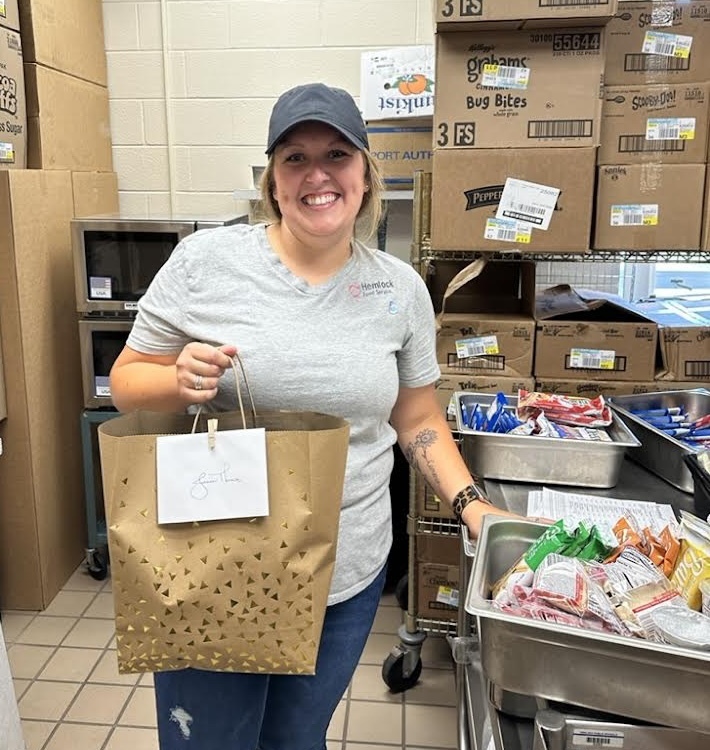 #WednesdayWisdom #LiveYourLife #HemlockStrong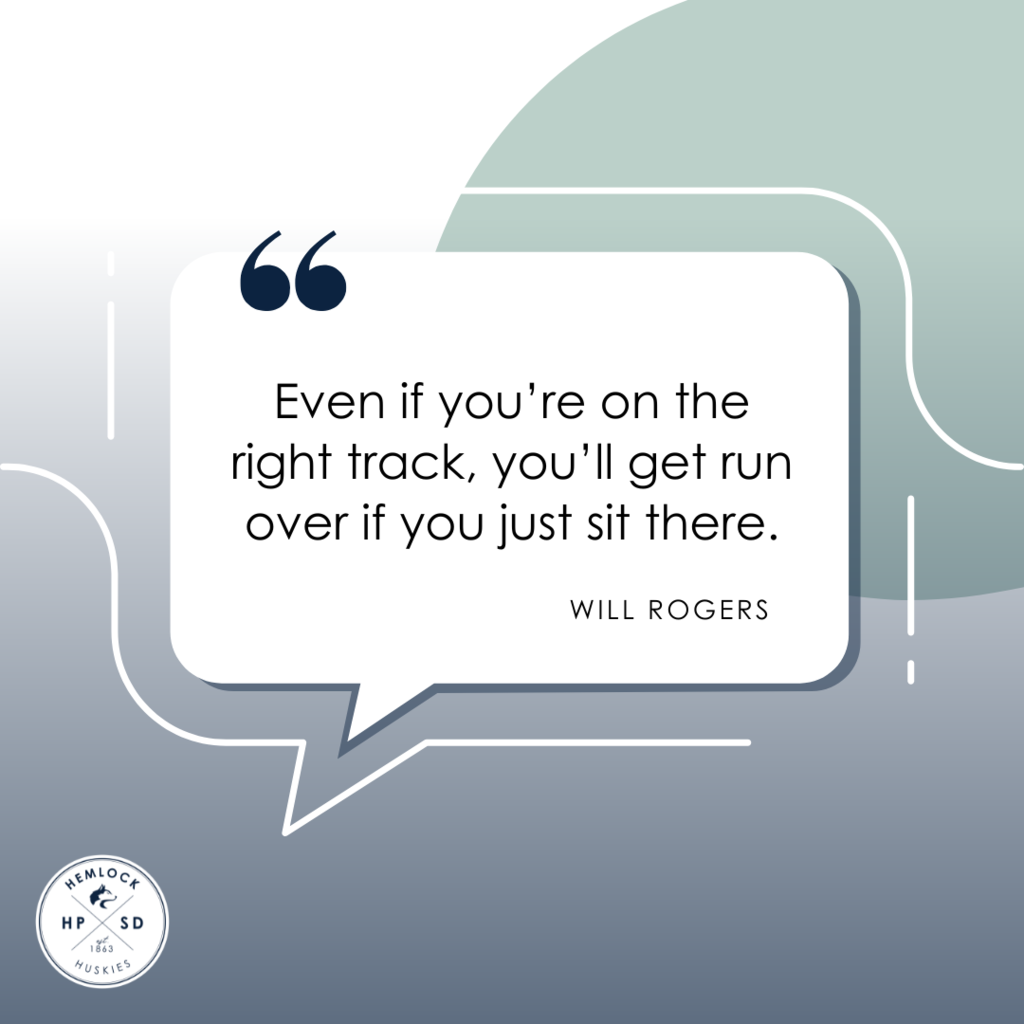 The Huskie Pack welcomes Kaitlyn Shields, a new MTSS/Special Education Teacher at K.C. Ling Elementary. We're delighted to have you in our pack! #Huskietastic #HuskiePackLeaders #BetterTogether #HemlockStrong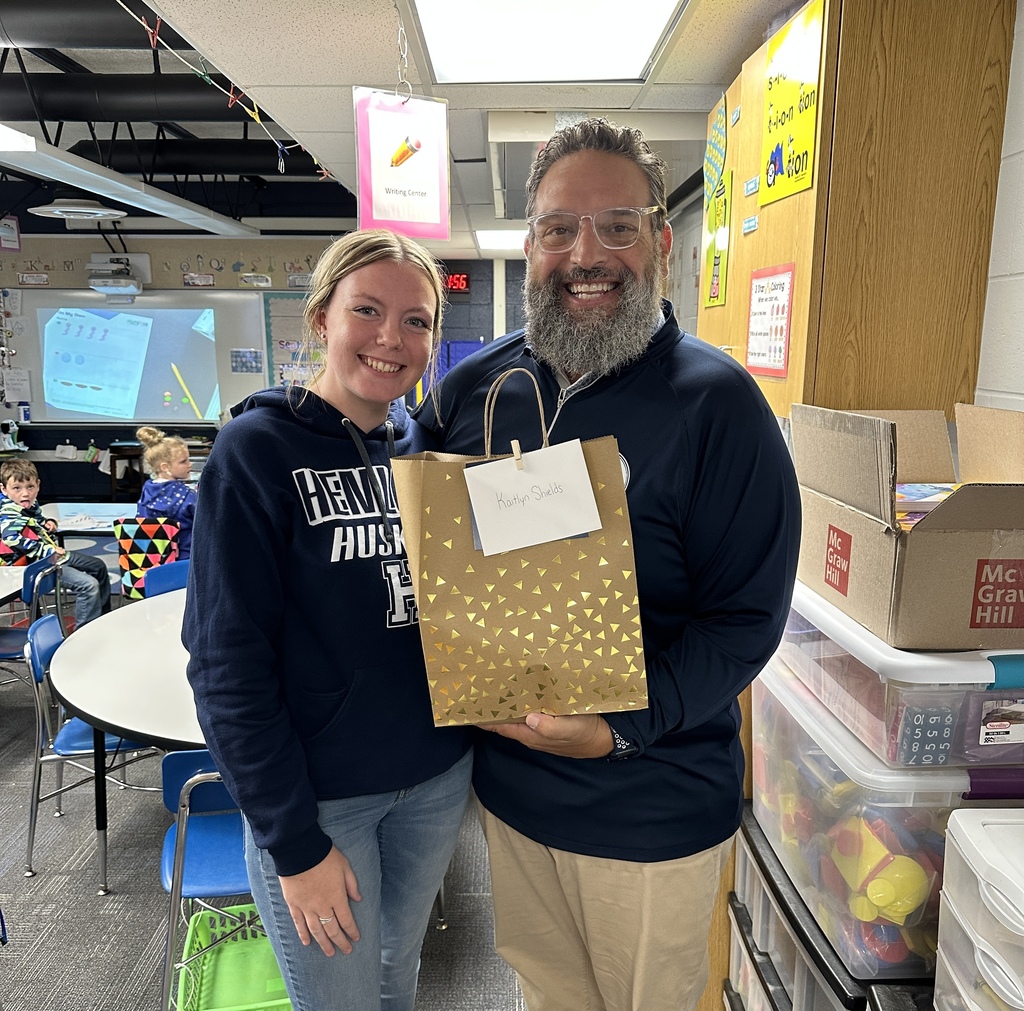 🚂 All aboard the Huskie Express with our 2023 Hall of Fame inductee, John Mulvaney. This weekend, our hometown hero and his beloved bride, Diane, showed us that service and love for the community run deep. Thank you for making our town even brighter! #CommunityChampions #HemlockHuskies #Huskietastic #Since1863

It's #TeacherFeature Tuesday and today we're featuring the delightful Dana Lockwood who has taught here at Hemlock Public School District for almost 30 years, covering subjects from Business Services & Technology and Management Support, to Accounting and Multimedia classes. Along with being the hula hoop champion on Bozo the Clown when she was just 4 years old, here are some other fun facts to know about Mrs. Lockwood: • She took every business class she could in school. • She could listen to 'A Long and Lasting Love' by Crystal Gayle on repeat. • She always wanted to be a teacher, and if she happened to hit the jackpot and retire from teaching, she'd travel the world to fill her days. • A quote she lives her life by is: Love wasn't put in your heart to stay... Love isn't love till you give it away. • Finally, we asked her what her students might be surprised to find out about her, and she shared that she had 4 track records when she left Hemlock High School! We're so grateful to still have you in our Huskie Pack, Mrs. Lockwood! Once a huskie, always a huskie. #Huskietastic #Since1863 #HPSDPackLeader #HemlockStrong #HemlockHuskies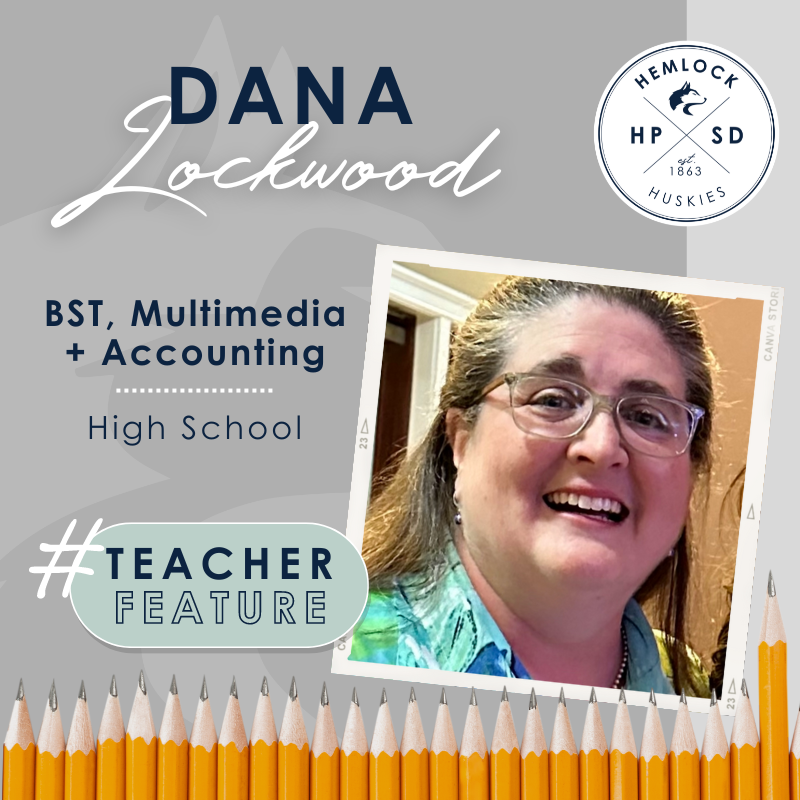 Beautiful night for a pink out soccer game, the Huskie Pack tied the Standish-Sterling Panthers, 2-2. #intensegame.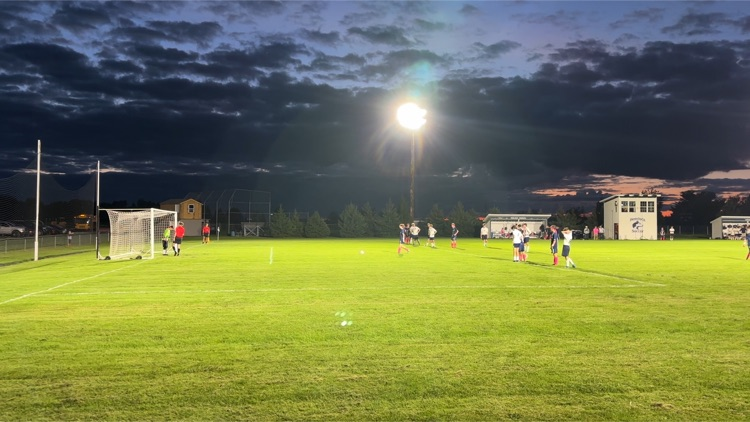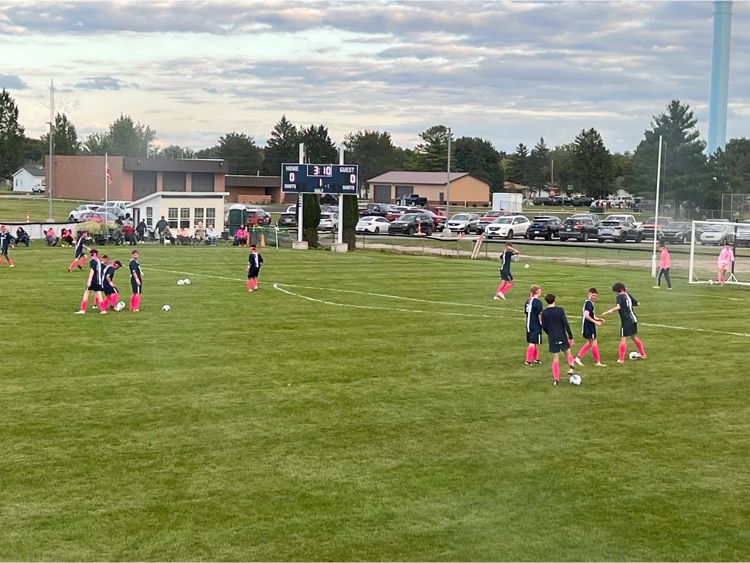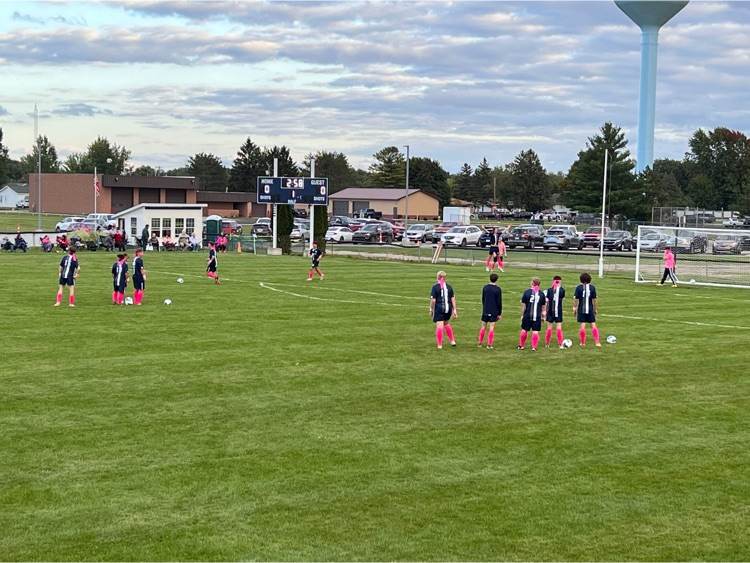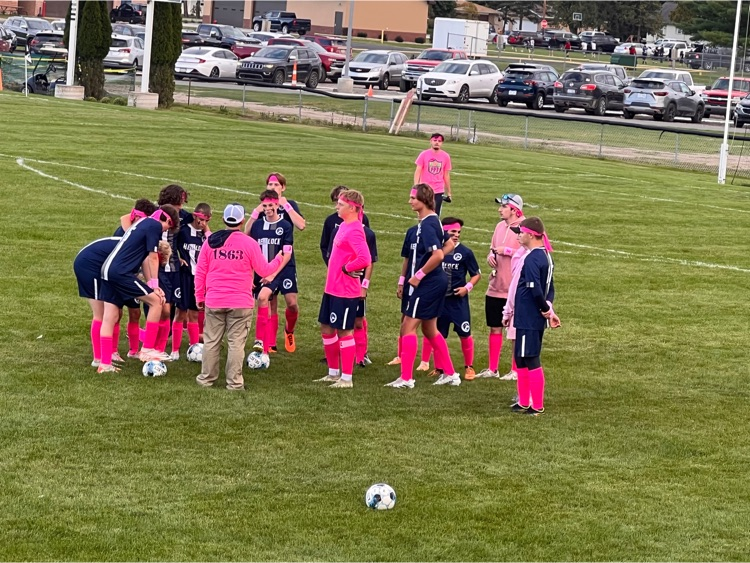 We kicked off a weekend of fun with a hefty dose of camaraderie at our all-staff tailgate before the football game on Friday. Good food, great company, and the perfect atmosphere to celebrate our school's core values: Innovation, Collaboration, and Education. 📚 Beneath it all lies the foundation of everything we do: cultivating a vibrant culture. Building relationships, supporting one another, and creating a true sense of belonging is at the heart of all we do - because that's where the magic of growth and education truly takes place. 💫 #HemlockHuskies #Huskietastic #CultureOfBelonging #BetterTogether